What is the best divorce attorney for you?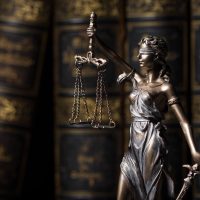 Preparing for the divorce process can feel like an overwhelming task. There are a lot of things to consider before you turn the page on one chapter in your life to start the next. Commonly people come to us asking us "how do I know which divorce attorney I should choose?" We've outlined a few common things to consider around this topic as you're preparing for this process and seeking out a divorce attorney.
Choosing the best divorce attorney can be a difficult process and there many different factors to consider when making that decision, besides money. Choosing the right divorce attorney typically depends on what your goals are from the divorce proceedings and your particular circumstances.
Many times, couples are able to reach a mutually beneficial outcome when they separate by choosing a collaborative divorce process. However, there are times where the circumstances around the divorce simply don't allow for this. The attorneys at Greene & Greene provides representation for both collaborative divorces, as well as the traditional divorce process, and can assist in determining which is the best option for your unique situation.
These are very broad brushstrokes on how to know which is the best divorce attorney for you and how people choose attorneys in Florida. At Greene & Greene, it is our mission to provide superior legal representation, service and value to our clients. Our attorneys are all experienced litigators who handle your case personally. If you are interested in engaging our firm, consultations are scheduled as needed and we are happy to accommodate your business and personal calendars.