Benefits of Choosing a Collaborative Divorce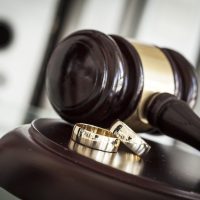 Preparing for the divorce process can feel like an overwhelming task. There are a lot of things to consider before you turn the page on one chapter in your life to start the next. Commonly people come to us asking "what are the benefits of choosing a collaborative divorce?" and "what does it mean in the state of Florida?" We've outlined a few common things to consider around this topic as you're preparing for this process and seeking out a divorce attorney.
In our article defining collaborative divorce, we share that the collaborative divorce process brings together multiple professional experts, banding together accountants, mental health professionals, custody evaluators and more to partner alongside attorneys and the couple involved as they work out their divorce.
This means that for both parties involved, there can be more control over the final outcome as well as a greater level of satisfaction with the results. The goal for everyone involved is to reach a mutually beneficial decision that is good for the couple as individuals, any children involved and everyone's future financial state. In addition, the discovery process in collaborative divorces is usually much faster, and there are no stressful hearings to attend or testimony that must be given, other than at a final hearing after a settlement is reached.
These are very broad brushstrokes on explaining the benefits of collaborative divorce in Florida. At Greene & Greene, it is our mission to provide superior legal representation, service and value to our clients. Our attorneys are all experienced litigators who handle your case personally. If you are interested in engaging our firm, consultations are scheduled as needed and we are happy to accommodate your business and personal calendars.